I found the most wonderful idea for back to school decorating with this back to school ruler wreath!  Its so simple and inexpensive and absolutely adorable! Pin it for inspiration!!!  What a great way to get into the back to school spirit!
Purchase wooden rulers for .50 a piece at Target. Cut them in half. (You may like to use a saw, it is pretty easy).  This wreath will take 14 rulers in all.  You could also use 6″ rulers, but you'll have to find some that you like. ☺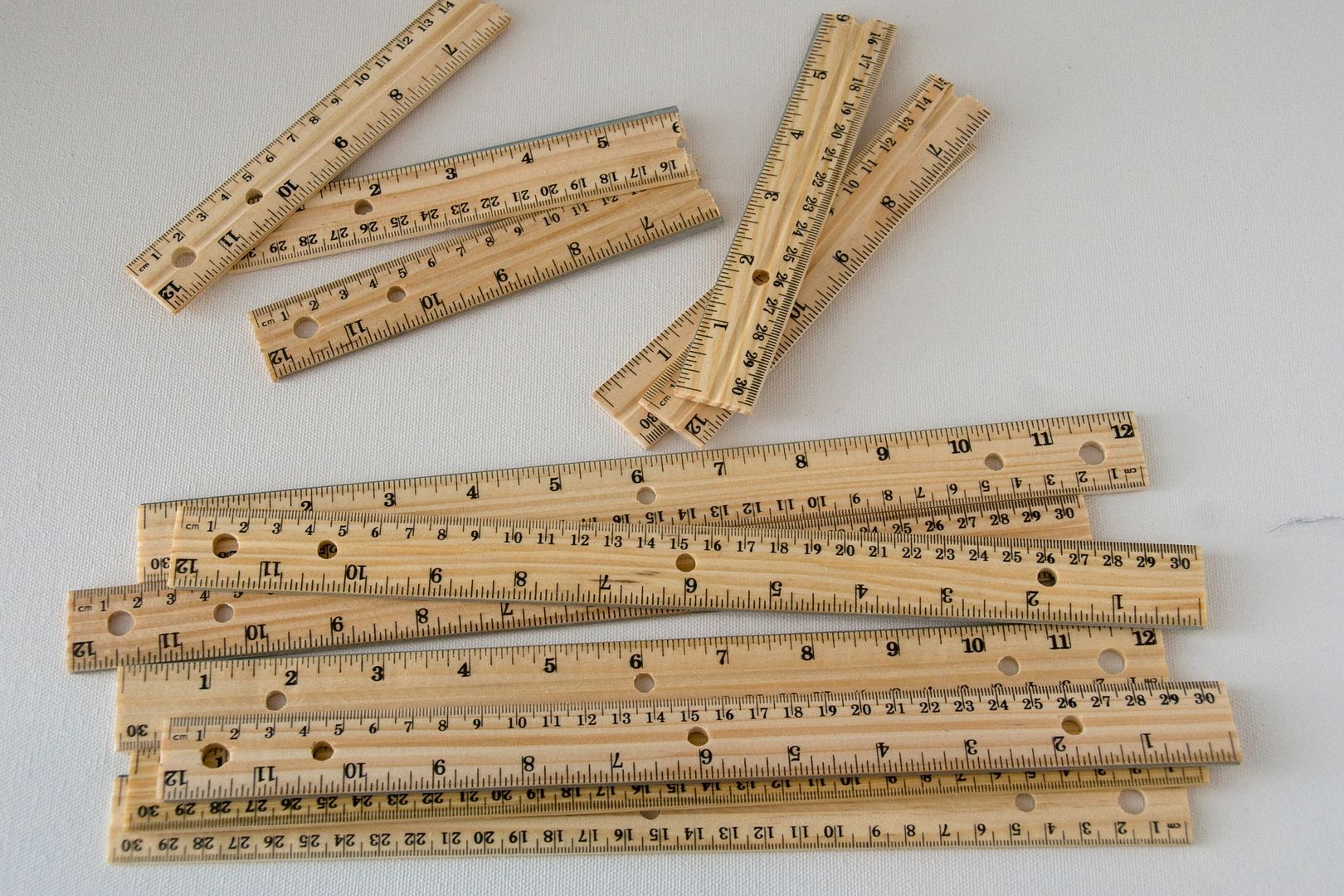 After you cut all of your rulers in half,  you will hot glue half of the rulers to a 6″ embroidery hoop.
Leave a little space between each one, and try to space them evenly.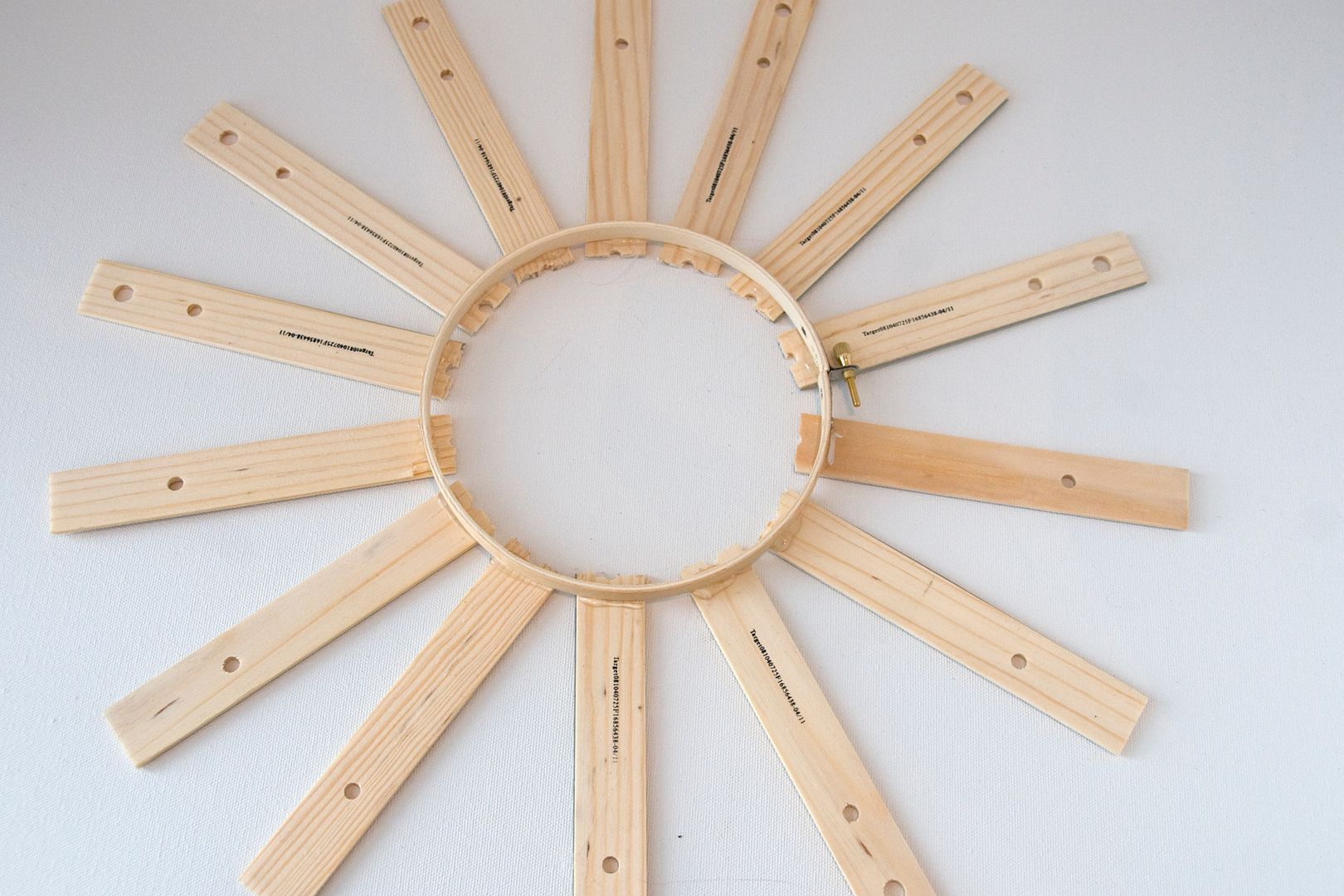 Hot glue the remaining rulers on top of the space between the rulers on the bottom row.  You will get a starburst design.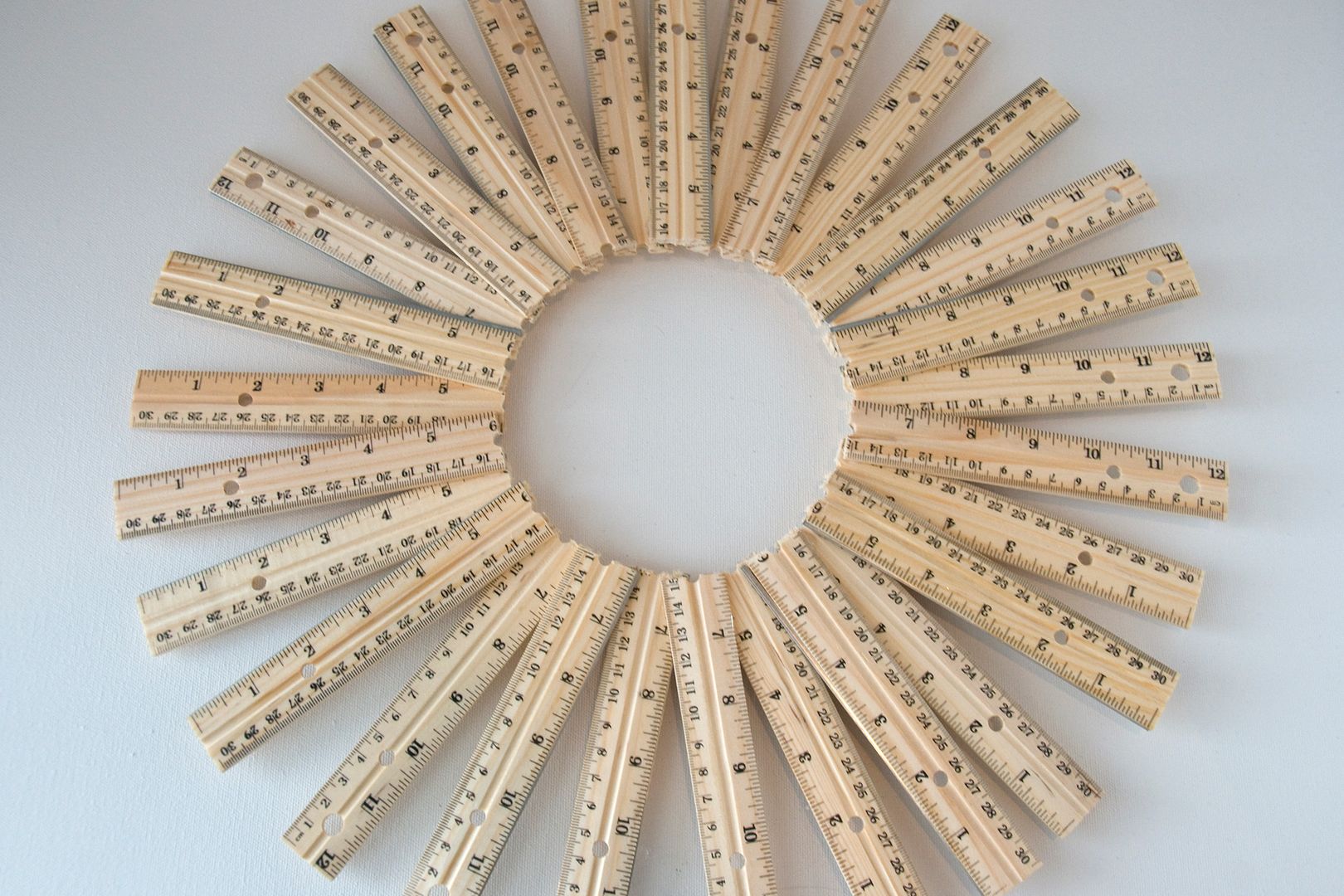 Next, cut a slit in the other half of the embroidery hoop. Fit it into the center of the wreath, mark where they meet.
Cut off the excess so that the hoop fits into the space.
Add decorations as you like!
Are you new to Family Frugal Fun? We post recipes, fun frugal living articles  and we do coupon match ups for PetSmart (included unadvertised deals) each week as well as many grocery stores and all of the main drug stores like Rite Aid, Walgreens, Walmart, CVS and Target!  Family Frugal Fun can help you with your overall frugal living strategy with pets, groceries, fun, recipes and dining out! 
(a big thanks to polkadotchair)